---
ITV received a new facelift.  It has launched it's biggest on-screen rebrand in 12 years.  I particularly like their new rainbow-coloured logo — well not exactly rainbow colours, but nice pastels are used nevertheless).  The main thrust of the rebranding is to more fully ingtegrate ITV with popular culture.  We'll see the differences as time goes on.
---
ITV1 is no more. The broadcaster launched its biggest on-screen rebrand in 12 years on Monday with a new lower-case company logo and scrapping the "1" from its flagship channel.
The rebrand went live at 6am, coming into effect across all of ITV's channels, production and distribution businesses, as well as ITV News and its corporate logos.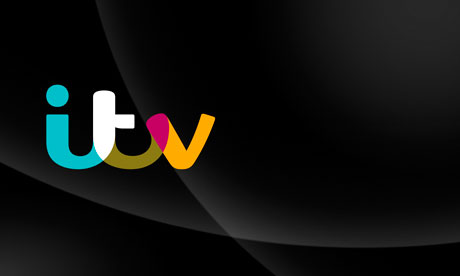 ITV's "colour-picking" logo will "adapt and blend to the tone and colour scheme of the programme", said the broadcaster. ITV2 is red, ITV3 blue and ITV4 "slate grey", with CITV an animated custard yellow.
Rufus Radcliffe, ITV's group director of marketing and research, said: "Viewers now have access to hundreds of channels and are forming relationships with digital brands that did not exist a few years ago.
"The rebranding of ITV will allow us to further cement the relationship in viewers' minds between our shows and the ITV brand that produces and broadcasts them.
"We now have a consistent identity across everything that we do, all rooted in our positioning as a media brand that is at the heart of popular culture."
---
Read more at: http://www.guardian.co.uk/media/2013/jan/14/itv-launches-rebrand
What do you think about ITV's biggest on-screen rebrand in 12 years?  Do you think they are getting more aligned with popular culture?  Do you like their new logo?  Let us know!
Most recent posts:
£45,000 tax free cash a Jeep Cherokee Longitude Plus a four night trip to London & more! To enter you must be 18+. Date & age restrictions apply. Entries made after lines close at 5pm on Monday 13th February will not count and may still be charged. Post closes...
The competition closes at 5pm on Friday 4th September 2015. Maximum value of the kitchen is £29,700.00 including VAT. What do the monkeys find in the fridge? (A) Apples (B) Bananas (C) Monkeys - we think B!...
As shown on ITV Monday 27th July to Friday 31st July and Monday 17th August to Friday 21st August. The closing date for online entries is midday Thursday 27th August. No question to answer. Enter 5 times per phone number....